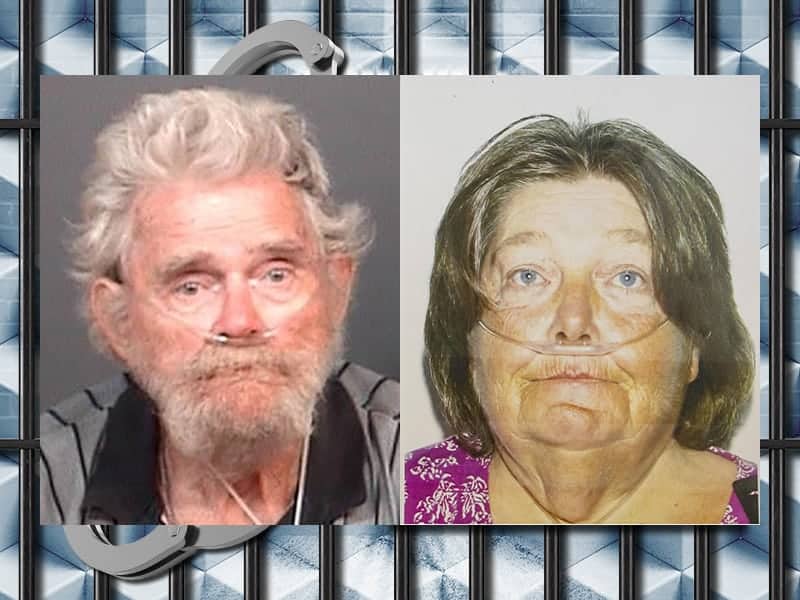 Kearney and Brewster
Thirty years have passed, but Barbara Brewster is finally going to prison for murdering Miriam Rice in 1988. She was sentenced to 60 years in mid-August 2019.
She was found guilty of murder after a three-day trial in June of 2019. The jury deliberated for an hour and a half before returning their guilty verdict.
Miriam Rice
Brewster was charged 30 years after Rice was found brutally beaten to death in South Bend., IN. On the night of June 24, 1988, Rice left her house in South Bend to walk her dog and never returned. Her family reported her missing about an hour later. The next day her dog was found nearby hiding under a car.
Rice's body was discovered at Pinhook Lagoon, only 2 miles from her home. She was found with multiple skull fractures and an autopsy showed she was 4 months pregnant when she died. She had a 3-year-old son as well.
George Kearney, 77 was also charged with murder. He pleaded guilty in March and died in the St. Joseph County Jail of an illness while awaiting sentencing.
Two of Brewster's children testified against their her during the trial. Robert South was 6 in 1988 and testified that he watched his mom beat Rice to death while they were driving in a van late after leaving a makeshift campsite at Pinhook Park.
Kearney and Brewster were fighting. That's when they saw Rice walking her dog. South testified that Kearney got out, grabbed Rice and slammed her head into the side of the van and threw her in the vehicle. He then allegedly told Brewster that she could either kill the woman or he would kill them all.
Paula Brooks, Brewster's daughter, was nearby with her younger brother. She testified that she had heard screams. She said she heard a woman begging for her life. Later Kearney, Brewster, and South returned to the campsite. They were reportedly drenched in blood. Brooks reported that her mother forced her to clean up a puddle of blood from the van the next day.
The case went unsolved for three decades. It gained momentum in 2016 when Kearney agreed to speak with authorities. He was arrested in 1988 for an unrelated crime and had been in prison for 27 years.
He reported to police that he had been getting letters from Brewster's daughter while in prison about his involvement in Rice's death. To "clear his name," he came forward to say it was Brewster who beat Rice to death.
Kearney's decision to come forward led police to Brewster's children. The son told investigators he had been traumatized by the murder his entire life. He'd never told anyone because Kearney threatened to kill him.
Brewster maintained her innocence in court, saying
"I'm so sorry about that woman, but I didn't do it,".
Judge John Marnocha didn't believe her. He stated that the evidence was stacked against her in the brutal case.
"This is a case that shakes the core of any decent, moral person. This is the worst of the worst kind of murder."
Rice's family was present for the trial. They did not come to the sentencing. They thanked the prosecutor's office and the investigators for their work in a statement saying they are forever grateful.
"No verdict will reverse these loses and a part of our lives remains gone forever,"
As always, a breat big thank you to Patron Neva Kelly for her unwavering support.
https://www.dailymail.co.uk/news/article-6845055/Man-charged-Indiana-womans-1988-slaying-dies-jail.html