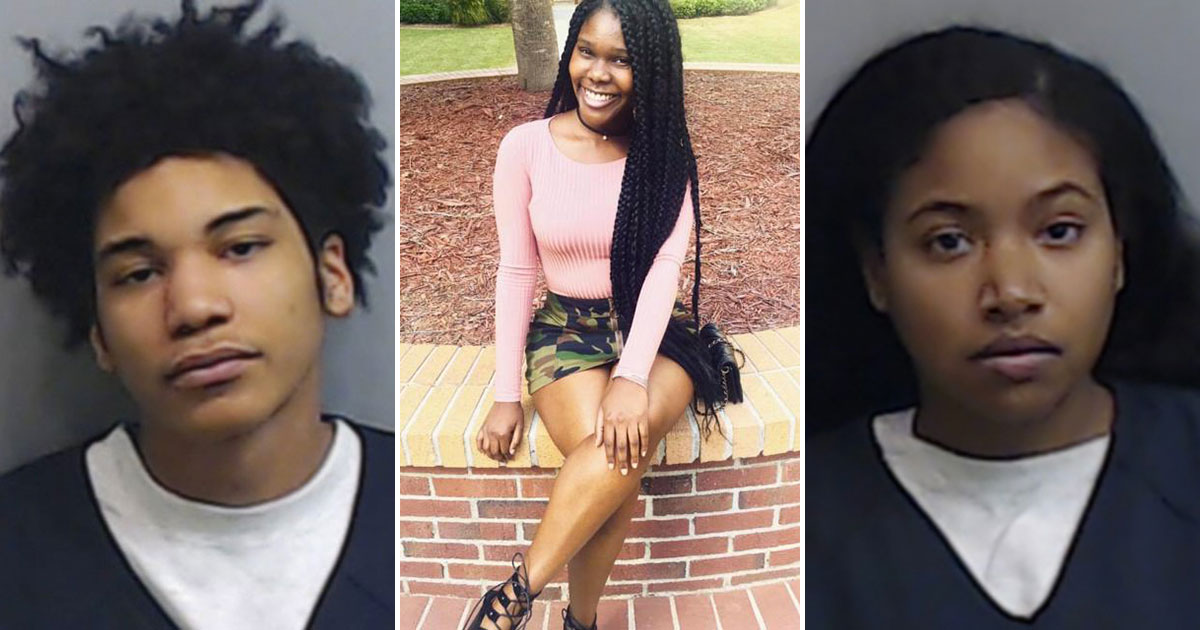 BREAKING NEWS!
This case is just getting started and all the motives are not out, so we can only assume why
Jordyn Jones killed
her best friend, 21-year-old, Alexis Crawford.
Alexis went missing from her off-campus home at Clark Atlanta University on October 30th. Her family never heard from her again and by the next day police were called and there was an active missing person's report on her.
When police questioned roommate Jordyn Jones, she said she last saw Alexis
around midnight
when she went to bed. She had taken her to the liquor store earlier, where the surveillance camera shots of her last moments on earth were taken. She wasn't there when Jordyn awoke the next morning, but her car keys and phone charger were. The door was dead-bolted from the inside.
Jordyn and Alexis were friends, or so the Crawford family thought. Alexis had been to their home on Thanksgiving and Easter. She interacted with Crawford's siblings and parents. They did not expect her to be involved in any way.
Two days before her murder, Alexis filed a police report against Barron Brantley, who it turns out, is Jordyn Jones' boyfriend. She told police Barron
tried to kiss her
and rub on her and when she told him to stop he said he thought she was Jordyn. When she tried to go into her bedroom, he followed. She went into her bathroom alone and closed the door but that is all she remembers. Hmmmm....
Jordan says she went looking for Alexis later and found the bathroom door closed. When she knocked on the door Barron answered without a shirt. He denied having sex with Alexis but Jordyn states her clothes were off and she was passed out on the bathroom floor.
After she went missing, the whole community began searching for her and a vigil was held on campus.
It didn't take long for the police to find Barron and arrest him. He showed them where Alexis's body was and implicated Jordyn, who remained on the loose for a few days. Barron has a preliminary hearing scheduled before a Fulton Superior Court judge on Nov. 22. He is accused of murder along with three probation violations and "hindering person making emergency telephone call," according to information from the Fulton County Jail.
Jordyn was eventually arrested the following Saturday. She is charged with malice murder.
This thing is just getting started ladies and gents. What are your theories? I'm going to say that Barron was scared Alexis was about to put him in jail. The nes reports are really sketchy about what's going on here. Why would Jordyn and Alexis still be pals after Jordyn's boyfriend had possibly raped her? Did Jordyn want her to like Barron and want to turn their apartment into some weird threesome paradise?
Autopsy results say she was asphyxiated. Did they strangle her together? He is charged with hindering a 911 call. Whose call? If it was Jordyn trying to call the police, why is she charged with murder and not with disposing or mutilating a dead body?
There is also a plethora of info out there about Barron. It does seem that he is a bit of an asshole.
We will have to keep out eyes on this one. It's gonna be a doozie.