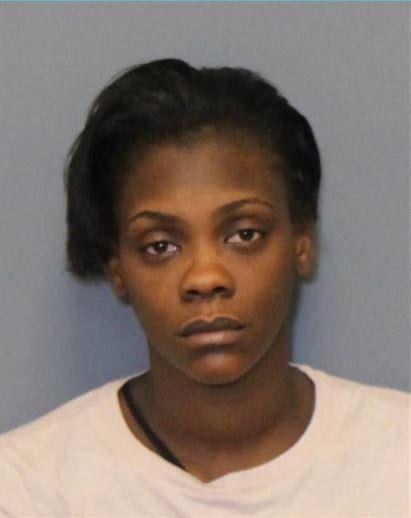 GREENSBORO — The new year started on a deadly note, with an aggravated assault in Greensboro that left three people dead — two of them children.
Police identified the victims in the triple slaying as 61-year-old Jerry Griffin, 10-year-old Mkenzie Denise McKinney and 2-year-old Serenity Taliem Rose. All three were shot, according to Ron Glenn, a spokesman for the police department.
Brittany Christina McKinney, 28, of Greensboro is charged with three counts of first-degree murder in the deaths, police said in a news release. She is scheduled to appear in court Thursday afternoon.
Officers responded about 11:15 a.m. Wednesday to a welfare check in the 3600 block of Sweet Birch Drive in southeast Greensboro. A relative had contacted police to request the check, Glenn said.
Two victims were found dead at the scene, Glenn said, and a third victim was taken to a hospital, where that victim later died. Glenn would not say which victim was taken to the hospital.
McKinney is a relative of each of the victims, Glenn said, though police were not ready to release information about how she is related to them. Police also are not discussing a possible motive at this time.
Glenn also confirmed that Brittany McKinney lived at the residence, but declined to discuss whether the victims also lived there. White Pages lists a Jerry Griffin at 3627 Sweet Birch Drive.
Janson Silvers, a spokesman for Guilford County Schools, said Mkenzie Denise McKinney was enrolled as a student at Simkins Elementary and the district plans to have grief and crisis teams on site on Monday when students return to school.
It does not appear that anyone else was involved, Glenn said.
From the Winston Salem Journal -By Jennifer Fernandez jennifer.fernandez@greensboro.com