Several months ago I gathered readers questions and asked them of some of America's most deadly and media scrutinized women. Some admit their guilt, some claim innocence but all of them have been convicted and live their lives behind bars, Here are your answers:
Shawna Forde
is on Death row in Arizona. She is considered an anti-immigration zealot and was convicted of the murder of a family whom authorities say she thought were illegals but were actually American citizens. She says she was not even present when they were killed, had no part in it, and she was convicted on circumstantial evidence,
Q:
What motivates your days?
A:
My appeals and knowing I will prove my innocence one day. I work tirelessly on fighting to end the death penalty, even in here.
Q.
Are you in solitary for any part of your day?
A:
Yes. I am locked down alone for the majority of the day. Only an hour or so a week, if that, are we allowed to see other inmates.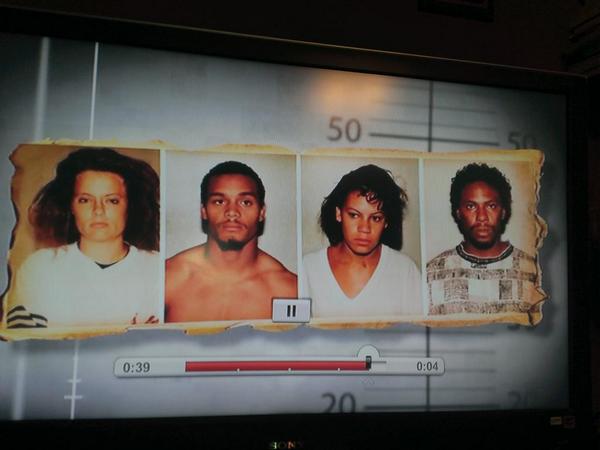 Eileen Huber
is serving LWOP in California for her part in the California mall killings in the 80's. She admits her part in the crimes and although she wasnt the trigger puller, she still has nightmares every night.
Q
: What do you look forward to every day?
A
: Helping other people. I am involved in a lot of programs. I do it both to help these young girls coming in here get their life straight and to give me some vision. To realize whats important in life, even in here.
Q:
How do you visit a doctor?
A:
We have to sign up for a visit with medical. We may or may not get it. It can take months.
Pam Moss
is serving LWOP in Georgia for killing her business partner.
Q:
How do you think about the future?
A:
I try to be optimistic but its hard. We are treated like less than human in here. I understand it isnt a hotel but it isn't Guantanamo Bay either. When I think of the future, I try to think about all the positive change I can bring about in here. That makes me happy for a little while.
Q:
Do you have much contact with the outside?
A
: I have Kelly. My family abandon me long ago. Another person occasionally writes and sometimes Ill get a random stranger penpal but basically, it's just Kelly.